Thursday, January 28th, 2010 at 7:06 pm
Breast milk also helps boost a baby's immune system and helps it to mature. There are immune factors present in breast milk that help protect babies from infection. Breast milk is also import in the development of the baby's brain, gut, and other organs. The point of this information is to stress that fact that breastfeeding is important.
It is not only physically important to the baby but it emotionally important as well. Breastfeeding is an intimate time in which a new mother has the chance to really "mother" her baby. Breastfeeding provides a level of comfort and emotional support for the baby that cannot be gotten from a bottle. Breastfeeding is one of the most important things a mother can do for her baby. However, mothers should realize that children cannot be breastfed indefinitely. A time will come when the child needs to be weaned.
There is no definitive point in time when breastfeeding should cease. The American Academy of Paediatrics encourages mothers to breastfeed for at least a year. UNICEF encourages mothers to breastfeed for two years of longer. In many parts of the world, mothers breastfeed their children until 3 or 4 years of age. Only the mother and her child can truly determine when putting a stop to breastfeeding is right for them. With that said, mothers should be careful that they are not continuing to breastfeed for their children because of their own emotional needs. This author is no expert on children and breastfeeding.
 However, it seems that continuing to breastfeed after 4 years of age could be an attempt to keep the child in an infantile state. This could potentially keep the child too close to and dependent on the mother. It does not seem to foster independence and seems that it could inhibit emotional growth. Relationships are always evolving and reaching new levels of intimacy. The same should be true with the mother-child relationship. Breastfeeding was the most intimate part of the relationship for a while, but both the mother and child should be able to grow and move to a different level in the relationship.
Breastfeeding is definitely a wonderful gift for a mother to give to her child. It will just be important for the mother to wean her child at the appropriate time. While some children will be weaned sooner than others, it might be a good idea to at least make sure they are weaned before their first day of kindergarten. Breastfeeding breaks are usually not allowed in school. A Guide To Help Moms Wean From Breastfeeding Gently, Safely And Painlessly. Perfect For Breastfeeding Moms Who Would Like To Know How To Express Breast Milk, Stop Lactation, Feed Solids Or First Foods To Baby, And Overcome Weaning Problems.
ATTENTION! If You or Someone You Love is Struggling to Get Pregnant, Then This Will Be the Most Important Letter You Will Ever Read…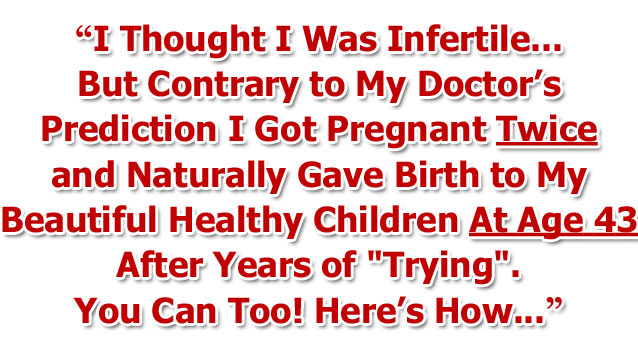 NOW GO HERE TO LEARN MORE….
Pregnancy Miricle
How to gently stop breastfeeding
Share on Facebook